The 360 Scarf® revolutionizes winter wear with its superior protection, convenience and elegant styling. The patented design allows for a full range of function with optimum warmth, giving wearers confidence and freedom never before associated with a winter wardrobe accessory.

For optimum warmth in cold weather, the neck needs to be protected just as well as the rest of the body. Designed with an isothermal warming pocket, The 360 Scarf® captures and retains natural body heat providing the ultimate in warmth around the neck and upper chest where it's needed the most.
For extra warmth, each 360 Scarf is fully lined with ultra-soft thermal fleece which makes it soft to the touch. The scarf can also be pulled up over the nose for added protection.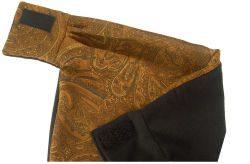 Secured around the neck with the quick, easy and adjustable hook and loop closure, The 360 Scarf® stays in place with every movement. The 360 Scarf® gives the right amount of coverage where it's needed without unnecessary bulk and trailing fabric. Its compact size makes The 360 Scarf® easily stowed into a pocket or bag.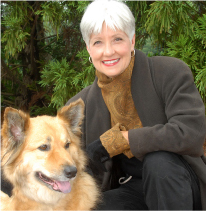 WinterScarf believes that a functional wardrobe can also be fashionable. The 360 Scarf® is available in a range of fabric colors and textures that will compliment any coat style or activity. From ultra-soft and versatile weaves, to silks and ultra suede – The 360 Scarf® is the perfect cold-weather accent. All 360 Scarves® are reversible with solid black fleece making it an adaptable part of any wardrobe.
To keep The 360 Scarf® looking great year after year, all styles are hand-washable.
The 360 Scarf® Video | How to Use The 360 Scarf® | Buy The 360 Scarf®